Here is a brief selection of favorite, new and hard-to-find books, prepared for your journey. For your convenience, you may call (800) 342-2164 to order these books directly from Longitude, a specialty mailorder book service. To order online, and to get the latest, most comprehensive selection of books for your safari, go directly to reading.longitudebooks.com/XA10591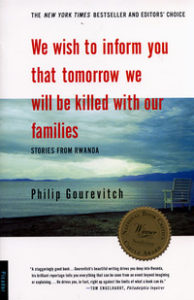 Philip Gourevitch
We Wish to Inform You that Tomorrow We Will Be Killed with Our Families, Stories From Rwanda
The gut-wrenching story of Hutus and Tutsis in Rwanda, looking backward from the horrific genocide of 1994 to deep-seated historical causes (and Western inaction). Gourevitch offers both an insightful chronicle and extraordinary stories in this award-winning report.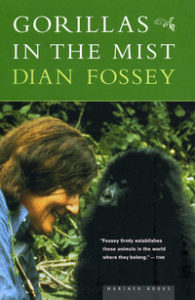 Dian Fossey
Gorillas in the Mist
Fossey's highly personal, detailed account of the ecology and behavior of the mountain gorilla of Virunga is based on her 13 years among "the greatest of the great apes."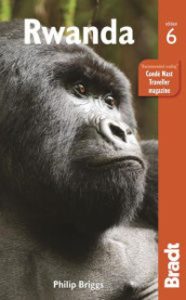 Janice Booth, Philip Briggs
Bradt Guide Rwanda
Part of the British series, this practical, detailed travel guide to Rwanda focuses on nature (especially gorillas), history and culture.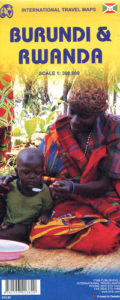 ITMB
Rwanda/Burundi Map
A detailed, folded map of Rwanda and Burundi
For more recommendations on books for your safari including kids books go directly to reading.longitudebooks.com/XA10591