Here is a brief selection of favorite, new and hard-to-find books, prepared for your journey. For your convenience, you may call (800) 342-2164 to order these books directly from Longitude, a specialty mailorder book service. To order online, and to get the latest, most comprehensive selection of books for your safari, go directly to reading.longitudebooks.com/XA693.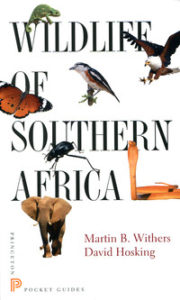 Martin B. Withers
Wildlife Southern Africa
This Princeton Pocket Guide, featuring 400
color photographs by Withers and co-author
David Hosking, covers all the birds, mammals,
lizards and insects you are likely to encounter.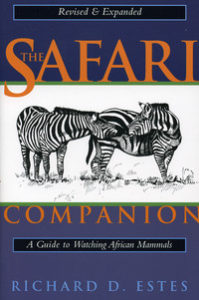 Richard Estes
The Safari Companion
An invaluable encyclopedic guide to Africa's
mammals by a noted scientist, this perennial
bestseller includes black-and-white drawings,
an overview of each animal group and in depth
information. Written with the typical safari-goer in mind.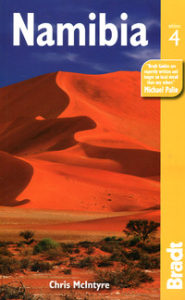 Chris McIntyre
Bradt Guide Namibia
A good overview of Namibia from the excellent series of practical, comprehensive travel guides published by Bradt, especially strong on the descriptions of individual national parks and visitor attractions. This thoroughly updated fourth edition includes all the developments in Namibia's accommodation, from guest farms and lodges to bush-camps, plus details on areas of natural interest such as the new Sperrgebiet National Park.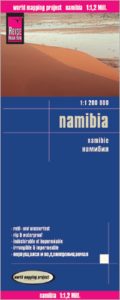 Reise Know How
Namibia Map
A folded, indexed road map of Namibia, showing all major and many minor roads, cities and towns, at a scale of 1:1,200,000.
For more recommendations on books for your safari including kids books go directly to reading.longitudebooks.com/XA693.