Here is a brief selection of favorite, new and hard-to-find books, prepared for your journey. For your convenience, you may call (800) 342-2164 to order these books directly from Longitude, a specialty mailorder book service. To order online, and to get the latest, most comprehensive selection of books for your safari, go directly to reading.longitudebooks.com/XA536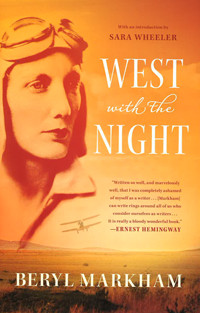 Beryl Markham
West with the Night
Markham evokes the landscapes, people and wildlife of East Africa in engrossing detail in this classic memoir of amazing adventures as a bush pilot in 1930s Kenya. A favorite.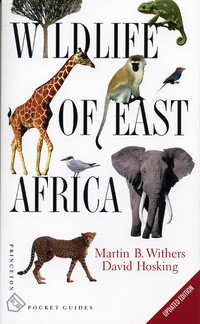 Martin B. Withers
Wildlife of East Africa
This take-along guide to 475 common species of birds, mammals, reptiles, insects, trees and flowers of East Africa features full-color photographs with detailed descriptions on facing pages.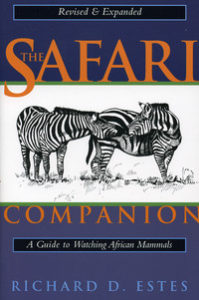 Richard Estes
The Safari Companion
An invaluable encyclopedic guide to Africa's
mammals by a noted scientist, this perennial
bestseller includes black-and-white drawings,
an overview of each animal group and in depth
information. Written with the typical safari-goer in mind.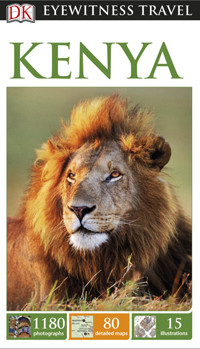 Philip Briggs
Eyewitness Guide Kenya
Another gem in the Eyewitness series, this superb guide is handsome, convenient and up-to-date; it's the guide to carry. Featuring color photography, dozens of excellent local maps and a region-by-region synopsis of the country's attractions, it also has an overview of parks and habitats and a 50-page field guide.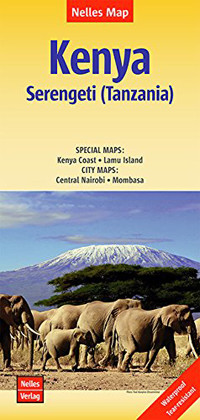 Nelles 
Kenya & Serengeti (Tanzania) Map
A detailed map (1:1,100,000) with inset maps of Lamu, Nairobi and Mombasa.
For more recommendations on books for your safari including kids books go directly to reading.longitudebooks.com/XA536.