Here is a brief selection of favorite, new and hard-to-find books, prepared for your journey. For your convenience, you may call (800) 342-2164 to order these books directly from Longitude, a specialty mailorder book service. To order online, and to get the latest, most comprehensive selection of books for your safari, go directly to reading.longitudebooks.com/XA2820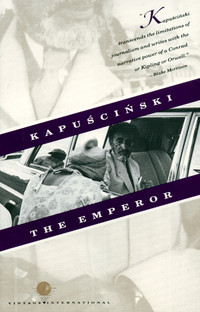 Ryszard Kapuscinski
The Emperor, Downfall of an Autocrat
In 1975, Kapuscinski traveled throughout Ethiopia and listened to stories about the Supreme Emperor Haile Selassie told by the servants and associates that surrounded him while Ethiopia collapsed around him. Kapuscinski transformed the interviews into a powerful narrative of the high living and unimaginable abuse within the ancient regime.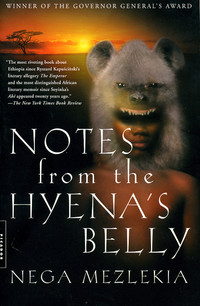 Nega Mezlekia
Notes from the Hyena's Belly, An Ethiopian Boyhood
A memoir of childhood in Ethiopia after the downfall of Emperor Haile Selassie. Mezlekia, who was born in Jigiga in 1958, chronicles his early childhood, youthful political activism and conscription into a guerrilla army.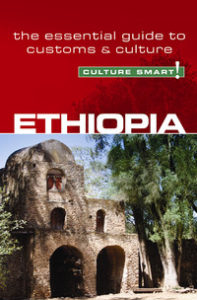 Sarah Howard
Culture Smart! Ethiopia
A concise, well-illustrated and practical guide to local customs, etiquette and culture, equally of interest to the traveler and business person.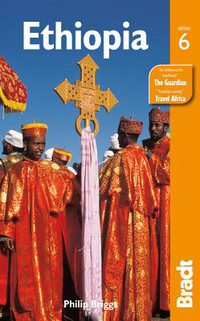 Philip Briggs
Bradt Guide Ethiopia
A region-by-region overview of the country with brief introductory chapters on wildlife, culture and history for the traveler. Includes 65 maps and a section of color photographs.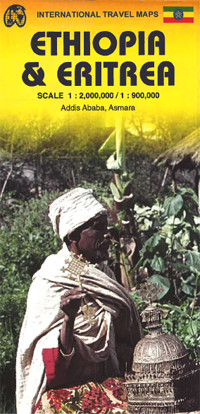 itmb 
Ethiopia Map
A full-color, shaded relief map of Ethiopia at a scale of 1:2,000,000, featuring an inset of central Adis Ababa and an index of place names.
For more recommendations on books for your safari including kids books go directly to reading.longitudebooks.com/XA563.