Here is a brief selection of favorite, new and hard-to-find books, prepared for your journey. For your convenience, you may call (800) 342-2164 to order these books directly from Longitude, a specialty mailorder book service. To order online, and to get the latest, most comprehensive selection of books for your safari, go directly to reading.longitudebooks.com/XA563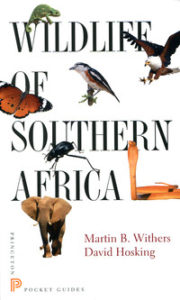 Martin B. Withers
Wildlife Southern Africa
This Princeton Pocket Guide, featuring 400
color photographs by Withers and co-author
David Hosking, covers all the birds, mammals,
lizards and insects you are likely to encounter.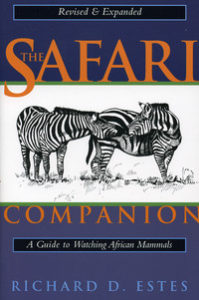 Richard Estes
The Safari Companion
An invaluable encyclopedic guide to Africa's
mammals by a noted scientist, this perennial
bestseller includes black-and-white drawings,
an overview of each animal group and in depth
information. Written with the typical safari-goer in mind.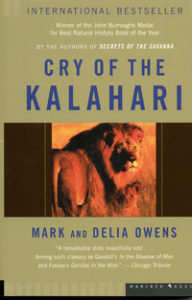 Mark Owens, Delia Owens
Cry of the Kalahari, Seven Years in Africa's Last Great Wilderness
The story of a family thrown out of Botswana for its stance on conservation. While their approach to conservation is controversial, there's no doubt that the Owens are dedicated to the wildlife of Southern Africa — and are very good writers.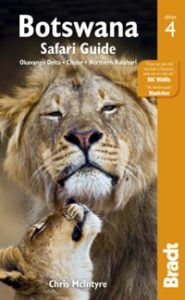 Marcelle Bienvenu (Contributor), Chris McIntyre
Botswana, the Bradt Safari Guide
With comprehensive coverage of history, flora,
fauna and practicalities, this guide presents
Okavango, Chobe, the Kalahari and other
popular destinations in detail.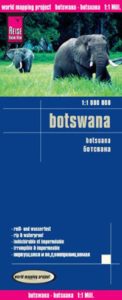 Reise Know How 
Botswana Map
A detailed map of Botswana at a scale of
1:1,000,000. Unfolded size: 27 x 39 inches.
For more recommendations on books for your safari including kids books go directly to reading.longitudebooks.com/XA563.